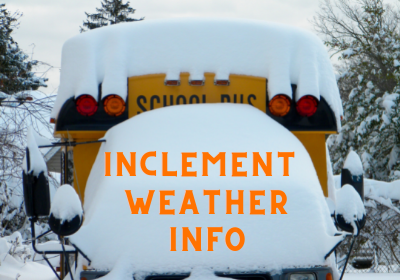 Inclement Weather Code Explanations:
Code Red = Schools and offices are closed for staff and students.

Code Green = Schools and offices are closed. Students and teachers do not report. There is no in-person or virtual learning. Certain staff report to prepare buildings for reopening.

Code Orange = School buildings are closed. Students should use this time to complete asynchronous work assigned and/or receive support from their teachers. Teachers will maintain an open Zoom link for students during the times posted below. Zoom links will be posted on class Canvas pages.
PSMS Schedule for Code Orange Days
9:00 - 10:00 am: Social Studies
9:15 - 10:15 am: Science
9:30 - 10:30 am: Language Arts
10:00 - 11:00 am: Math
10:15 - 11:15 am: ELL
10:30 - 11:30 am: SPED
11:00 - 12:00 pm: Health & Physical Education
11:30 - 12:30 pm: Performing Arts
12:00 - 1:00 pm: CTE/Fine Arts/SIGNET
12:30 - 1:30 pm: World Language
1:00 - 2:00 pm: Counseling Department
Parents who need to communicate with a teacher should email the appropriate teacher/teachers. Students who need a device to access assignments will be encouraged the day ahead of potential weather to take their computer home.